Winter's icy grip has arrived, and the allure of warmth and sunshine beckons. The thought of escaping to a paradise where the sun bathes pristine beaches in golden light is an irresistible daydream. It's time to transform that daydream into reality and embark on a journey to the world's most enchanting tropical destinations. Get ready to leave the winter coats and snow boots behind as we guide you through the ultimate winter escapade. In this blog post, we unveil the hidden treasures and secret escapes of Fiji, Bora Bora, Bali, Maldives, and Phuket. So, slip into your flip-flops, grab your shades, and let's discover how to warm your soul in the heart of winter.
Fiji: The Friendly Islands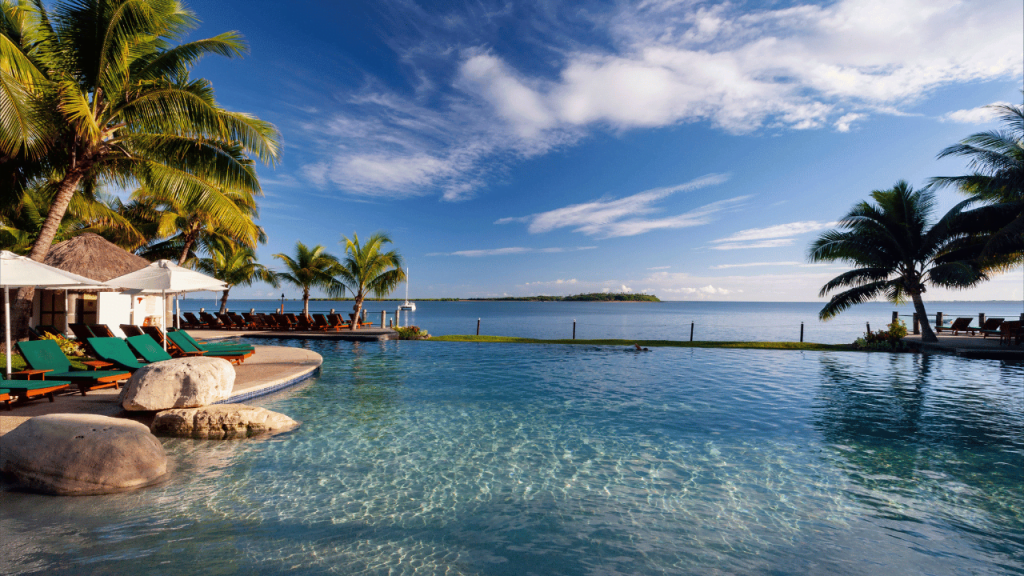 Fiji Beaches: Fiji's coastline is adorned with an array of breathtaking beaches that cater to all types of travelers. Whether you prefer the powdery sands of Natadola Beach, the secluded shores of Liku Beach, or the family-friendly ambiance of Denarau Beach, you'll find a beach that suits your preferences.
Water Activities: The Great Astrolabe Reef, one of the world's largest barrier reefs, provides an unparalleled underwater playground for snorkelers and divers. Venture below the surface to witness vibrant coral gardens, tropical fish, and even the occasional encounter with majestic manta rays and sea turtles.
Culture and Hospitality: Fiji's warm and welcoming locals, known as Fijians, are eager to share their rich culture with visitors. Engage in a traditional Kava ceremony, a customary welcome ritual, to experience the heartwarming hospitality for which Fiji is renowned.
Bora Bora: The Jewel of the South Pacific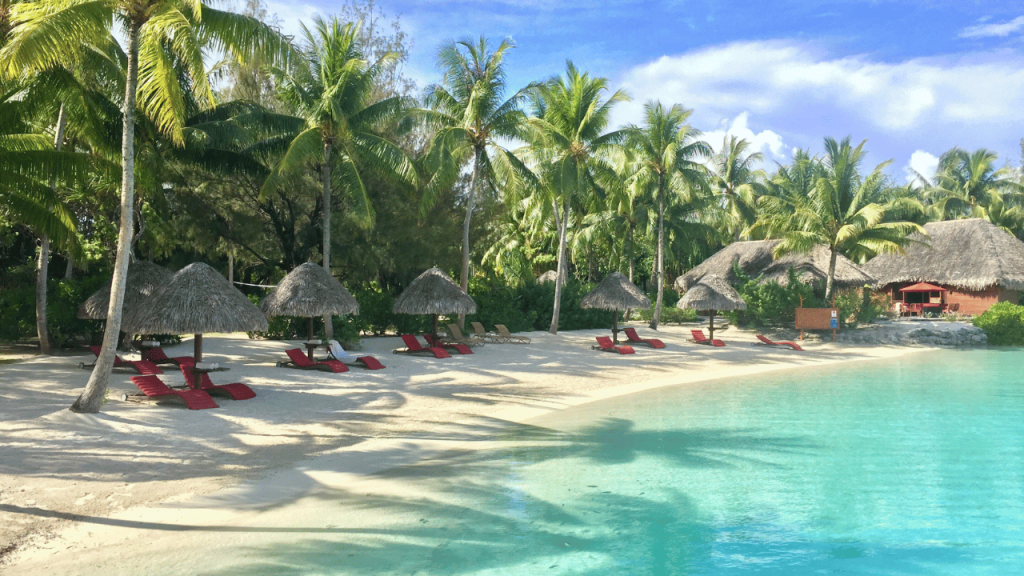 Bora Bora's Overwater Bungalows: Bora Bora takes luxury to new heights with its world-famous overwater bungalows. Perched above the crystalline lagoon, these private sanctuaries offer direct access to the warm waters below. Imagine waking up and stepping directly into the turquoise paradise surrounding you.
Lagoon Adventures: Bora Bora's lagoon is a treasure trove of marine life. Embark on a snorkeling or scuba diving adventure to encounter the vibrant underwater world of coral gardens, tropical fish, and mesmerizing sharks and rays.
Romantic Escapes: Bora Bora is synonymous with romance. Couples flock here for unforgettable honeymoon experiences. Plan a private dinner on the beach, lit by the soft glow of tiki torches and the starry night sky, creating lasting memories.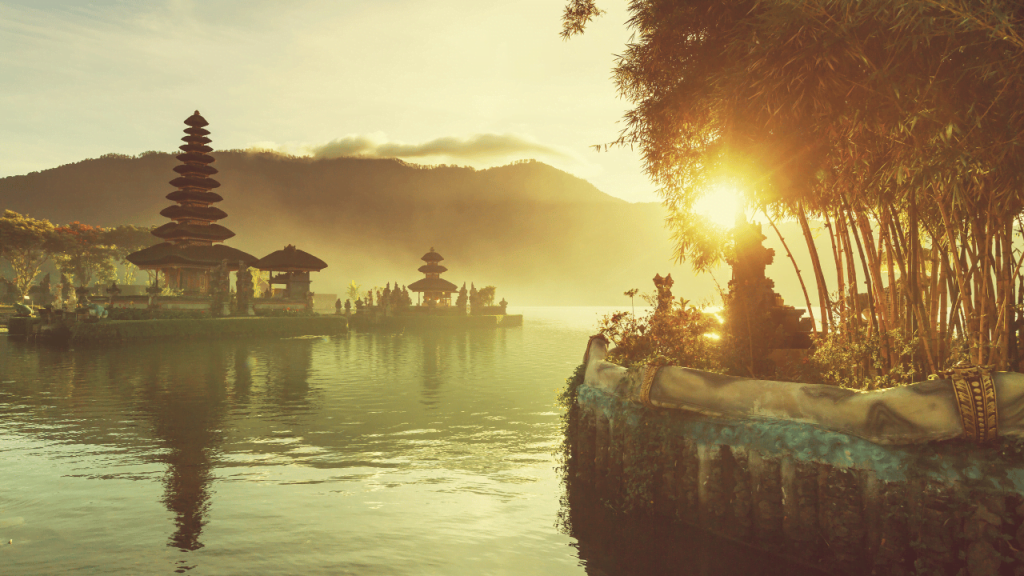 Bali's Beach Variety: Bali is a destination that caters to a wide range of beach preferences. The lively Kuta Beach is ideal for those seeking water sports and bustling nightlife. On the other hand, the serene shores of Uluwatu Beach are perfect for a more laid-back atmosphere and stunning sunsets.
Cultural Experiences: Bali is not only a beach paradise but also a cultural wonder. Explore iconic temples like Uluwatu Temple, nestled atop a towering cliff, or the Mother Temple of Besakih. These spiritual sites provide insights into the island's rich culture.
Adventure and Nightlife: Adventure enthusiasts can revel in Bali's offerings, such as white-water rafting, trekking through lush rice terraces, and exploring volcanic landscapes. When the sun sets, Bali's nightlife comes alive in areas like Seminyak, where beach clubs, live music, and international cuisine beckon.
Maldives: A Paradise in the Indian Ocean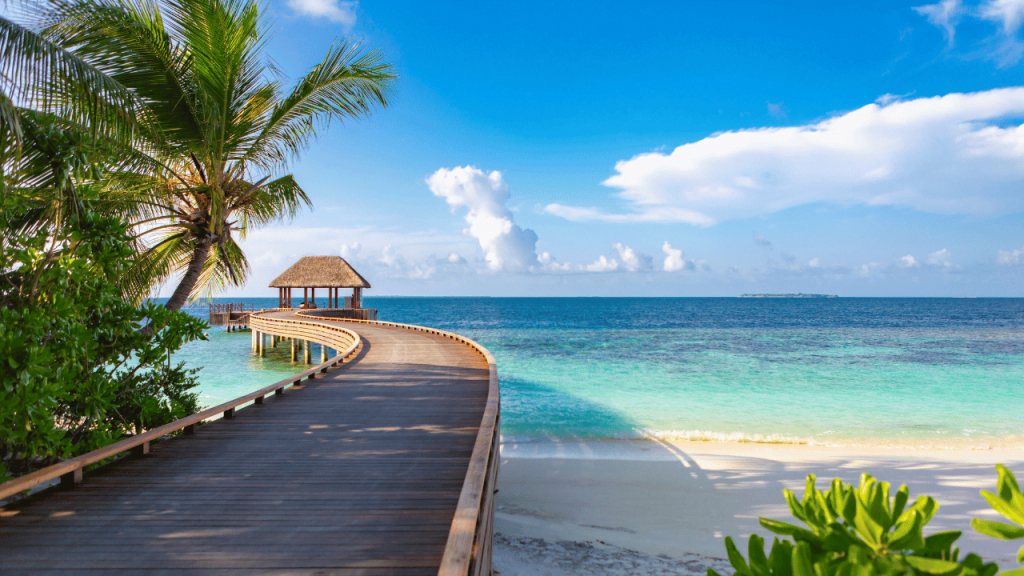 Overwater Villas: The Maldives is renowned for its luxury overwater villas that extend over the tranquil, turquoise waters. Every morning, open your villa door to the soothing sounds of the ocean, and let the warm waters welcome you to a new day.
Diving and Snorkeling: For those who crave underwater adventures, the Maldives offers an unrivaled diving and snorkeling experience. Explore the thriving coral reefs, swim alongside majestic whale sharks, and encounter vibrant schools of fish.
Luxury Resorts: The Maldives boasts an impressive collection of luxury resorts that cater to your every whim. From gourmet dining experiences on the beach to rejuvenating spa treatments, the Maldives offers opulence at its finest.
Phuket: Thailand's Tropical Gem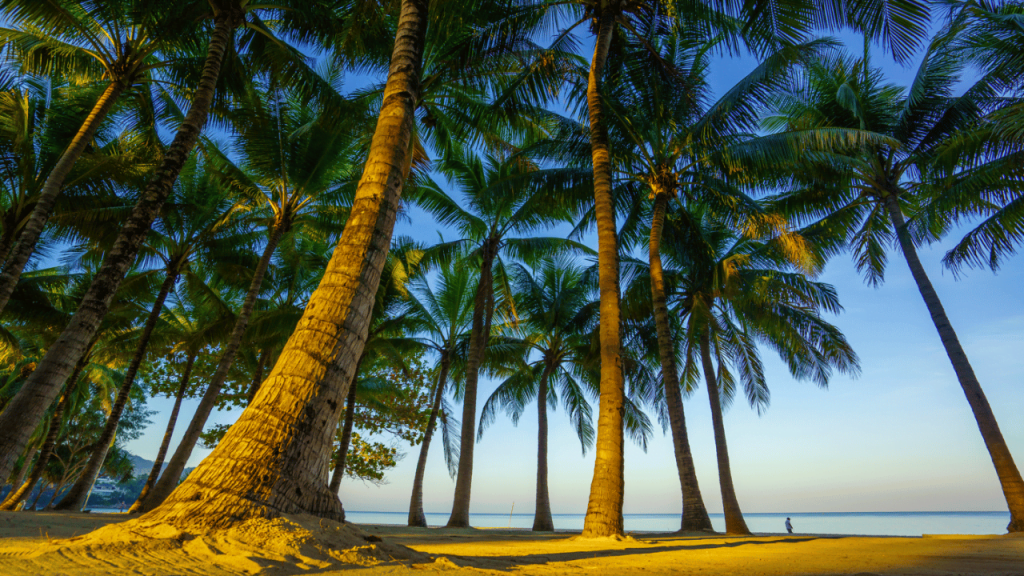 Phuket Beaches: Phuket, Thailand's largest island, offers a diverse range of beautiful beaches. Patong Beach is known for its vibrant nightlife and water sports, making it a lively choice for the adventurous. Kata Beach, on the other hand, provides a more laid-back atmosphere, ideal for relaxation.
Thai Cuisine: The culinary scene in Phuket is a true delight for food enthusiasts. Savor the delectable flavors of Thai cuisine at local street food markets, where you can sample dishes like pad Thai, green curry, and mango sticky rice. For a more upscale experience, dine in style at beachfront restaurants.
Island Hopping: Explore the nearby Phi Phi Islands or Similan Islands for a day of island hopping and a chance to witness the stunning natural beauty of these pristine destinations. Snorkeling, swimming, and basking in the tropical sun are just a few of the activities that await you on these nearby islands.
Winter doesn't have to mean enduring cold and gloomy days. Embrace the warmth and sunshine of these extraordinary tropical beach destinations. Whether you seek adventure, romance, or pure relaxation, Fiji, Bora Bora, Bali, Maldives, and Phuket offer the perfect escape. Your tropical paradise is waiting, ready to fulfill your dreams of a sunny winter escape. Safe travels and enjoy the beauty of these idyllic destinations!