Vienna, the Austrian capital, is a city steeped in history, music, and culture. From its imperial palaces to its world-famous composers, Vienna beckons travelers with its unique charm. In this travel guide, we'll take you on a journey through the city's enchanting attractions, culinary delights, and musical heritage.
And don't forget to click the play button while reading this blog post: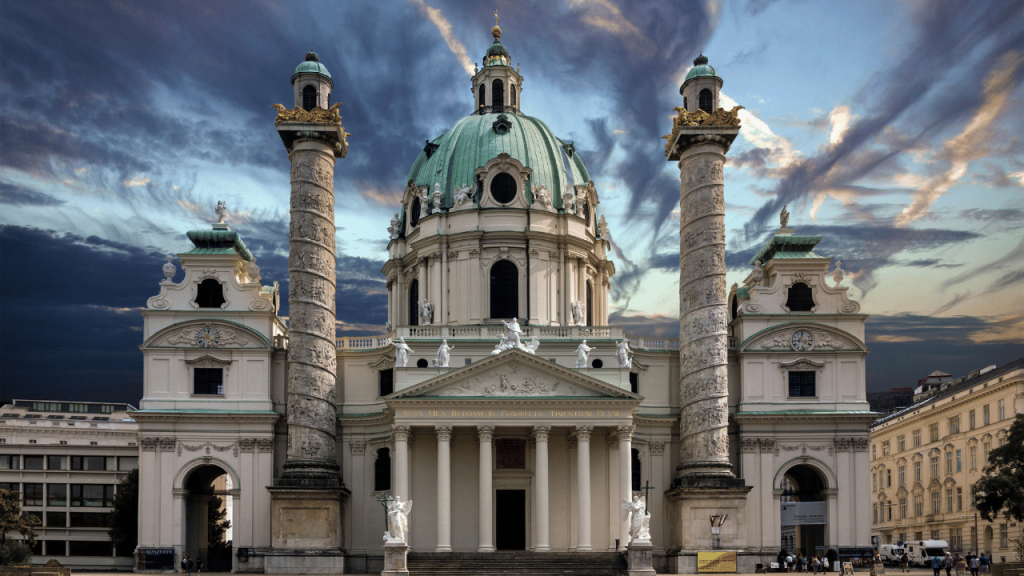 Vienna's history and culture are a testament to its enduring grandeur, making it a captivating destination for travelers seeking a blend of imperial splendor and intellectual enlightenment.
Vienna's historical significance is deeply intertwined with its role as the heart of the Habsburg Empire. For over six centuries, the Habsburgs ruled from Vienna, leaving behind a legacy of grand palaces, intricate architecture, and a rich tapestry of art and culture. A visit to the Hofburg Palace, the former imperial residence, allows you to step back in time and witness the opulence of the Habsburg dynasty.
Artistic and Intellectual Hub
Vienna has long been a crucible of creativity and intellectual pursuit. The city was home to renowned figures like Wolfgang Amadeus Mozart, Ludwig van Beethoven, and Johann Strauss II. The coffeehouses that dot the city were once the preferred meeting places for famous intellectuals, including Sigmund Freud and Ludwig Wittgenstein. Dive into Vienna's intellectual legacy by exploring the Freud Museum or visiting the Café Central, where these luminaries once congregated.
Vienna's commitment to the arts is evident in its numerous world-class museums and galleries. The Kunsthistorisches Museum houses an impressive collection of European art, while the Albertina showcases an exceptional array of graphic works. Don't miss the Leopold Museum, which focuses on Austrian modern art, or the Belvedere Palace, home to Gustav Klimt's iconic "The Kiss."
Vienna's architecture is a testament to its grand history. The city boasts a wide range of architectural styles, from the Gothic magnificence of St. Stephen's Cathedral to the Baroque opulence of Karlskirche. The Secession Building is a masterpiece of Art Nouveau design, while the Vienna State Opera is an architectural gem that regularly hosts some of the world's best opera and ballet performances.
Vienna's streets are dotted with historical landmarks that offer glimpses into the city's storied past. Visit the Mozarthaus, where Mozart composed some of his most famous works, and the Schubert's Birthplace Museum to pay homage to the composer Franz Schubert. The Sisi Museum at Hofburg Palace sheds light on the life of Empress Elisabeth of Austria.
Vienna's history and culture are seamlessly interwoven, creating an enchanting tapestry of the past and present. Whether you're strolling through its grand palaces, exploring its art galleries, or immersing yourself in its musical heritage, Vienna's timeless grandeur will leave an indelible mark on your heart and mind.
Vienna is a city that seamlessly marries its rich history with modern vibrancy. Its top attractions are a testament to this blend, offering a diverse range of experiences for every type of traveler.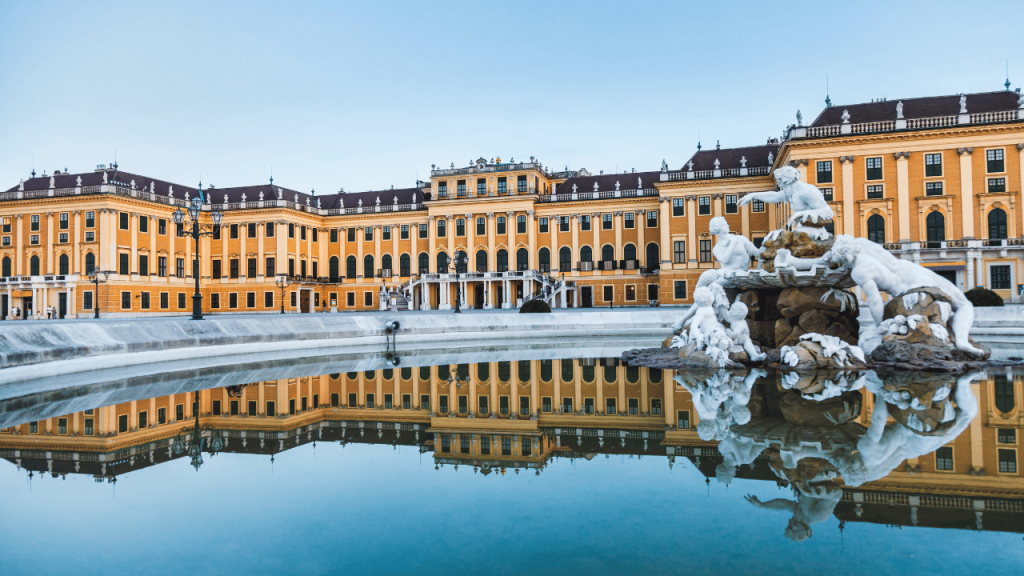 Begin your exploration of Vienna with a visit to the opulent Schönbrunn Palace, a UNESCO World Heritage site. This former imperial summer residence is a masterpiece of Baroque architecture and houses over 1,400 rooms. Wander through the magnificent state apartments and take a stroll in the beautifully landscaped gardens.
St. Stephen's Cathedral (Stephansdom)
A quintessential Vienna landmark, St. Stephen's Cathedral stands as the heart of the city. Its Gothic spires dominate the skyline, and the interior is adorned with stunning stained glass windows and intricate stone carvings. Don't forget to climb the South Tower for panoramic views of Vienna.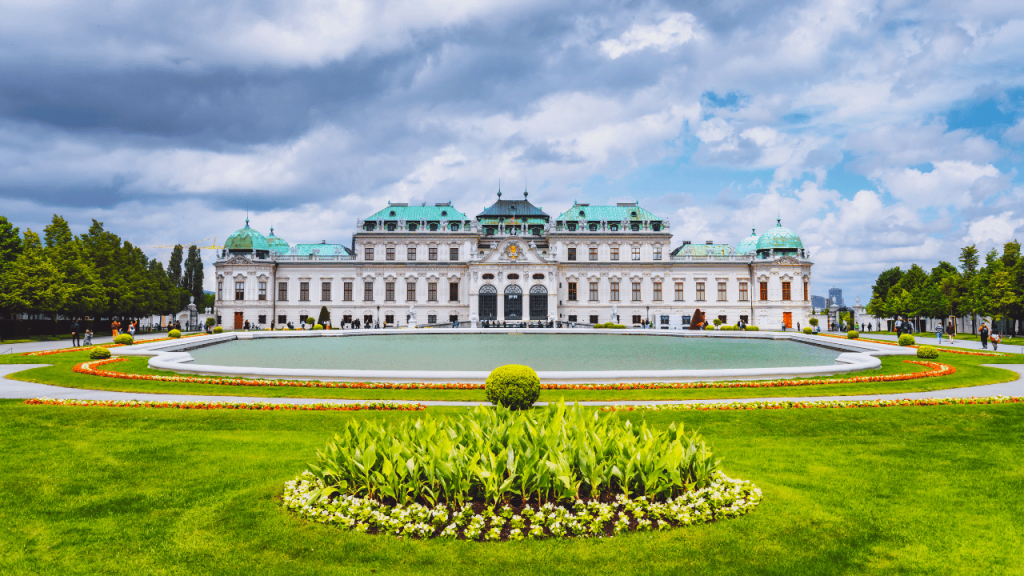 The Belvedere Palace is a gem for art enthusiasts. It comprises two Baroque palaces and an Orangery, with the Upper Belvedere housing an outstanding collection of Austrian art, including works by Gustav Klimt and Egon Schiele. The Lower Belvedere offers impressive Baroque architecture and beautifully landscaped gardens.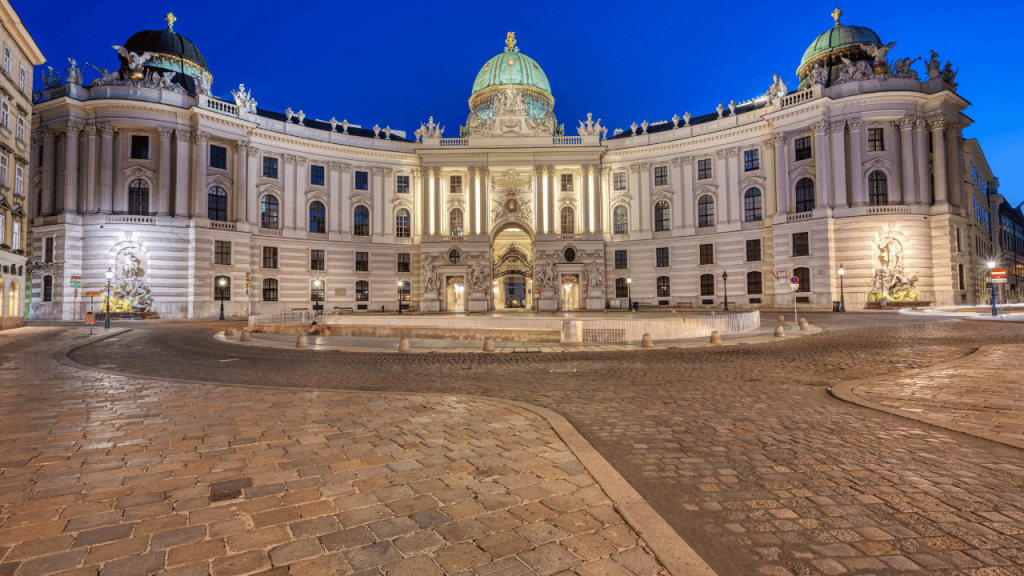 The Hofburg Palace is a complex of imperial buildings that encapsulate Vienna's historical significance. Explore the Sisi Museum, dedicated to Empress Elisabeth, and the Imperial Apartments, which showcase the grandeur of the Habsburg dynasty. The Spanish Riding School, famous for its Lipizzaner stallions, is also located within the palace.
Vienna State Opera (Wiener Staatsoper)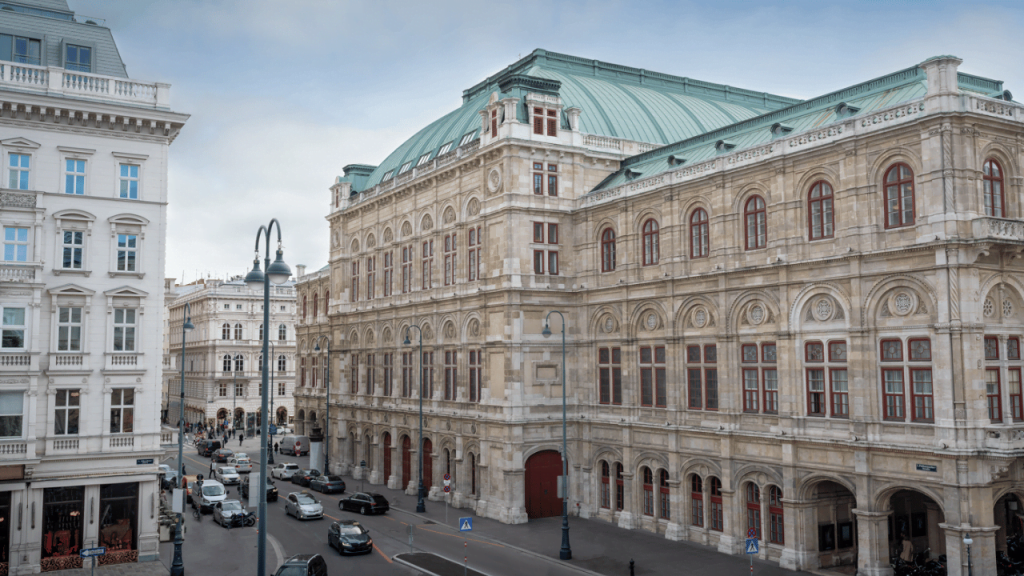 Vienna's State Opera is not just a world-class venue for opera and ballet; it's an architectural marvel. Attend a performance or take a guided tour to admire its lavish interiors. The building's grandeur is a testament to Vienna's love for the arts.
Prater & Giant Ferris Wheel (Riesenrad)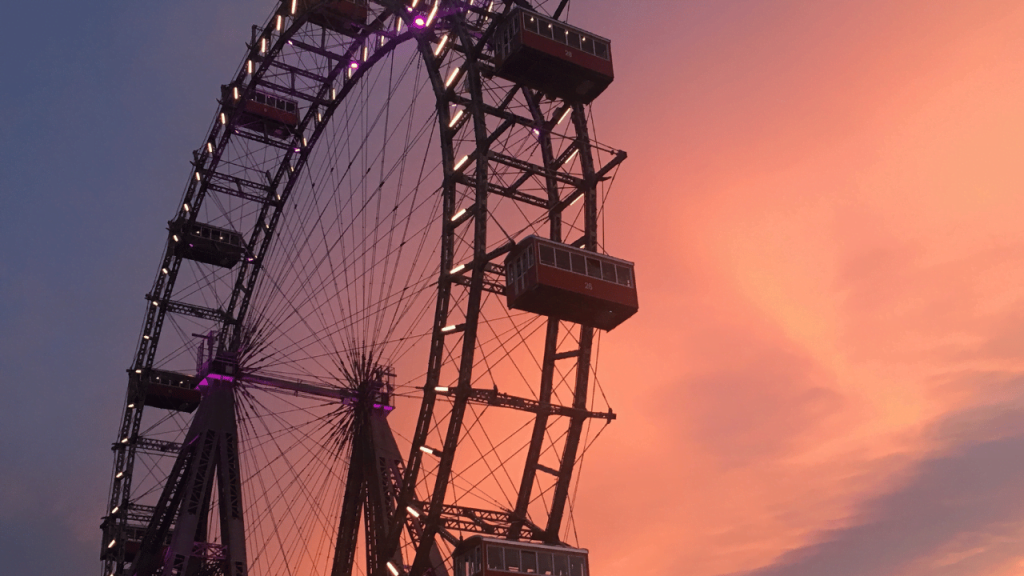 If you're looking for family-friendly fun, head to Prater Park. Here, you'll find the iconic Giant Ferris Wheel, which offers breathtaking views of Vienna. Prater also features an amusement park with rides, games, and attractions for all ages.
Vienna City Hall (Rathaus)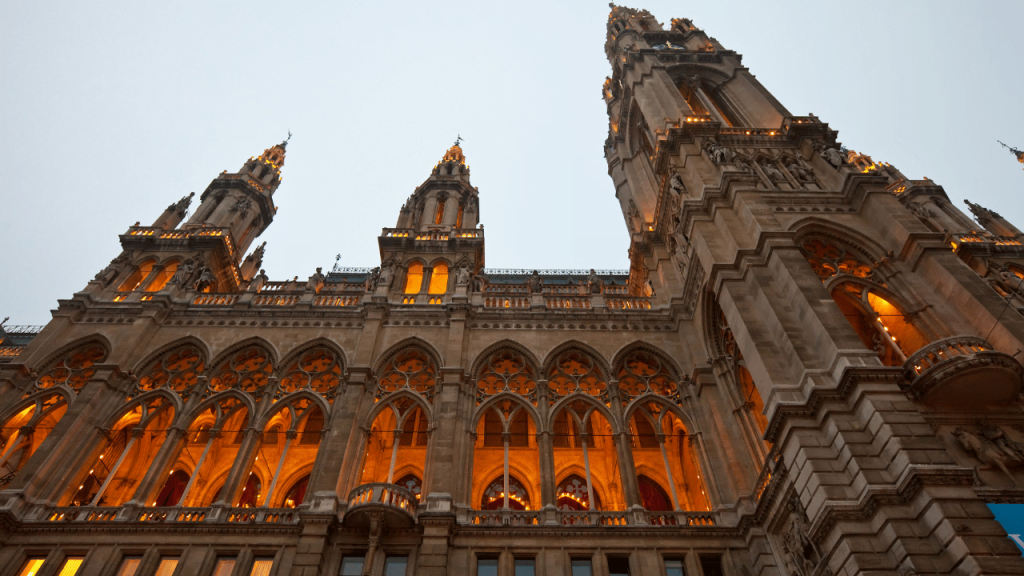 Vienna's Neo-Gothic City Hall is a striking architectural landmark. Its grand façade is illuminated during the Christmas season when the Rathausplatz transforms into a magical Christmas market. Throughout the year, the City Hall hosts various events and festivals in its square.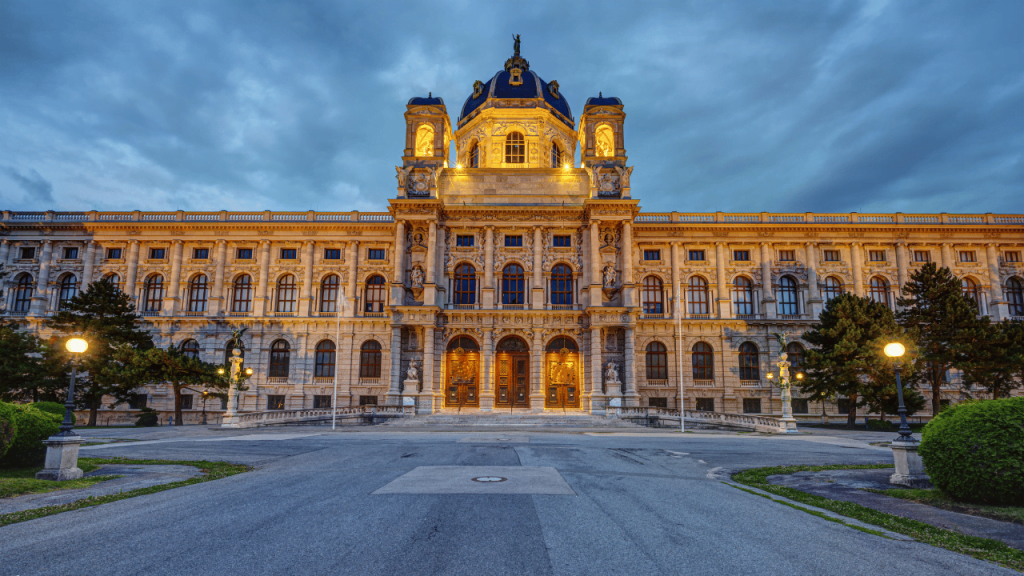 The Kunsthistorisches Museum, or the Museum of Art History, is a treasure trove of European art. Its extensive collection features works by renowned artists such as Titian, Vermeer, and Rembrandt. The opulent interiors of the museum are a sight to behold.
Vienna's top attractions are a testament to its historical grandeur, artistic richness, and vibrant present. Whether you're captivated by grand palaces, artistic masterpieces, or the city's lively markets, Vienna offers a delightful array of experiences that cater to a variety of interests and passions.
Savoring Vienna's Gastronomic Traditions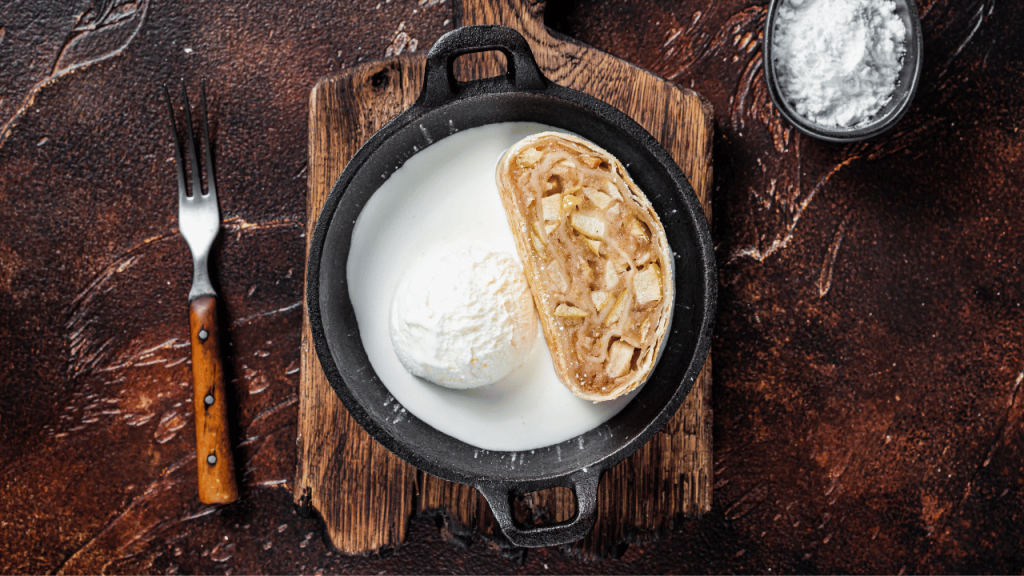 Vienna's culinary scene is as rich and diverse as its history and culture. From hearty traditional dishes to elegant coffeehouse culture, the city offers a feast for the senses that reflects its heritage and modern culinary innovations.
Wiener Schnitzel: Your culinary journey in Vienna must begin with the iconic Wiener Schnitzel. This breaded and fried veal or pork cutlet is a national treasure. Paired with a slice of lemon and potato salad, it's a dish that encapsulates Vienna's hearty cuisine.
Sachertorte: Vienna is renowned for its exquisite desserts, and none is more famous than the Sachertorte. This decadent chocolate cake is a symphony of flavors, featuring a layer of apricot jam and a glossy chocolate glaze. Enjoy a slice at Café Sacher, where it was first created.
Apfelstrudel: Another classic Austrian dessert, Apfelstrudel, is a delicious pastry filled with spiced apples, raisins, and cinnamon. It's often served with a dusting of powdered sugar and a dollop of fresh whipped cream. Sample this treat at traditional coffeehouses or bakeries.
Coffeehouse Culture: Vienna's coffeehouses are legendary, and the city is the birthplace of the Viennese coffeehouse tradition. Spend an afternoon at Café Central, Café Sperl, or Café Hawelka, where you can savor a cup of melange (similar to a cappuccino) and pair it with a slice of cake or a buttery croissant.
Kaiserschmarrn: Kaiserschmarrn is a sweet Austrian pancake, torn into pieces, caramelized, and dusted with powdered sugar. It's a delightful treat for those with a sweet tooth. Many local eateries and traditional restaurants serve this dessert, making it a perfect end to a meal.
Austrian Sausages: Vienna's street food scene is dominated by sausages. Try the famous Vienna sausages, also known as frankfurters, and pair them with mustard and horseradish. You can find sausage stands throughout the city, making it a convenient snack while exploring.
Heuriger: To experience Vienna's unique wine culture, head to a Heuriger. These traditional wine taverns serve locally produced wine and hearty Austrian dishes. Enjoy a glass of Gruner Veltliner or Gemischter Satz wine while indulging in a selection of cheeses, cold cuts, and bread.
Tafelspitz: Tafelspitz is a classic Austrian boiled beef dish, often served with a flavorful broth, horseradish sauce, and a variety of side dishes like potatoes, vegetables, and creamed spinach. It's a hearty and satisfying option for meat lovers.
Austrian Pastries: Vienna is a haven for pastry enthusiasts. Explore the city's bakeries and patisseries to discover sweet delights like Marillenknödel (apricot dumplings), Esterházy torte, and Linzer torte.
Erdäpfelsalat: Potato salad, known as Erdäpfelsalat in Austria, is a popular side dish often served alongside schnitzel and other meat dishes. Vienna's version includes potatoes, onions, and a tangy vinaigrette dressing.
Vienna's culinary scene is a blend of tradition and innovation, making it a paradise for food lovers. Whether you're indulging in classic Austrian dishes or sipping coffee in one of the city's historic coffeehouses, you're bound to leave with a deep appreciation for Vienna's gastronomic treasures.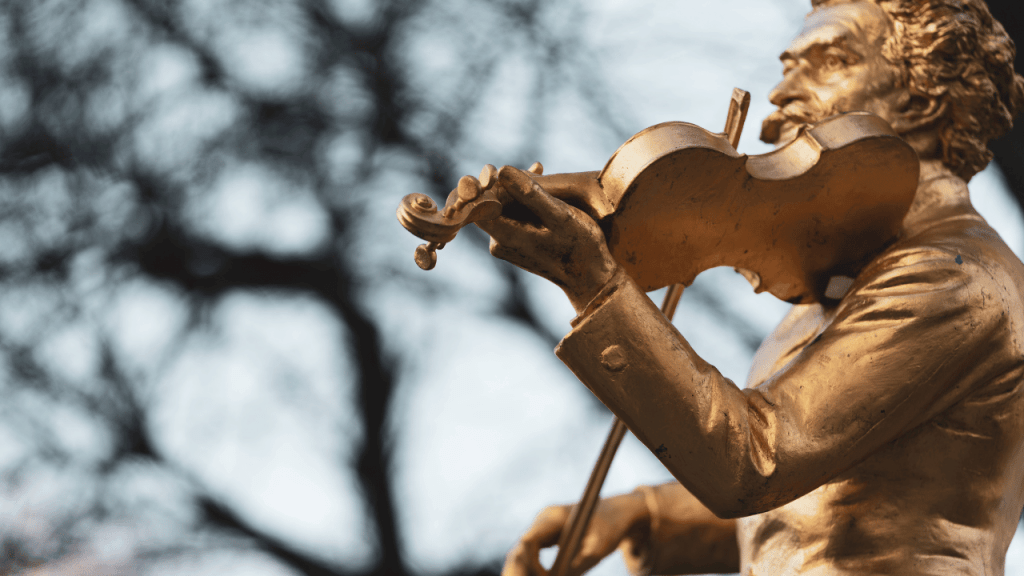 Vienna's music scene is woven into the city's very essence, leaving an indelible mark on the global stage. From classical compositions to contemporary sounds, the Austrian capital is a harmonious playground for music enthusiasts.
Classical Legacy: Vienna is synonymous with classical music, and its historical significance in this genre is unparalleled. The city was home to legendary composers such as Wolfgang Amadeus Mozart, Ludwig van Beethoven, Franz Schubert, and Johann Strauss II. Visit the houses and museums dedicated to these maestros to gain insight into their lives and contributions.
Vienna State Opera (Wiener Staatsoper): The Vienna State Opera stands as one of the world's foremost opera houses, celebrated for its superb acoustics and grandeur. It hosts performances of operas, ballets, and classical concerts, showcasing the works of both traditional and contemporary composers.
Vienna Philharmonic Orchestra: The Vienna Philharmonic Orchestra, established in 1842, is a symbol of Vienna's commitment to the art of classical music. Attending one of their performances at venues like the Musikverein is a transcendent experience for any music lover.
Music Festivals: Vienna hosts numerous music festivals throughout the year, celebrating various genres. The Vienna Festival, for instance, offers a diverse program that spans classical music, contemporary compositions, theater, and dance. During the summer, the Vienna Jazz Festival lures jazz enthusiasts from all over the world.
Haus der Musik (House of Music): Dive into Vienna's musical heritage at the Haus der Musik, an interactive museum that offers a sensory journey through the world of sound and music. This modern museum is both entertaining and educational for visitors of all ages.
Vienna Boys' Choir: Established in the 15th century, the Vienna Boys' Choir is a world-famous ensemble that continues to enchant audiences with its angelic voices. You can catch their performances at various venues in Vienna, including the Hofburg Chapel.
Musical Education: Vienna is home to several esteemed music conservatories and institutions. The University of Music and Performing Arts Vienna, often referred to as the MDW, is one of the world's most prestigious schools for music, drama, and dance, producing many renowned musicians.
Contemporary Music Scene: While Vienna's classical heritage is celebrated, the city's contemporary music scene is thriving. From indie rock to electronic music, numerous venues host concerts, and festivals, making it a haven for music aficionados of all tastes.
Street Performers: As you wander through Vienna's streets and squares, you may encounter talented street musicians and performers. They add an impromptu musical charm to the city, serenading passersby with their melodies.
Music Shops and Markets: For music enthusiasts, exploring the city's music shops and markets can be a delightful experience. Discover rare vinyl records, sheet music, and instruments that showcase Vienna's enduring passion for music.
Vienna's music scene is not a relic of the past but a vibrant, living tradition that continues to evolve and captivate audiences from all corners of the globe. Whether you're attending a classical concert in a historic hall or grooving to contemporary beats at a local club, Vienna's harmonious legacy is an integral part of its cultural identity.
Vienna is a city of timeless beauty and endless delights. Whether you're a history buff, a music lover, or a foodie, Vienna has something to offer. Start planning your trip today and get ready to fall in love with the enchanting charms of Vienna.
Ready to explore Vienna? Contact us for personalized assistance in planning your unforgettable trip to this Austrian gem.