Picture this: cobblestone streets illuminated by soft, golden light, the whisper of romance in the air, and the world's most captivating destinations as your backdrop. In this blog post, we invite you to embark on a journey to five of the most enchanting cities, where love is not just in the air but woven into the very fabric of these places. From the City of Love to the winding canals of Venice, the sunsets of Santorini, the medieval allure of Dubrovnik, and the passionate pulse of Seville, let's explore the most romantic getaways that will undoubtedly reignite the flames of your love.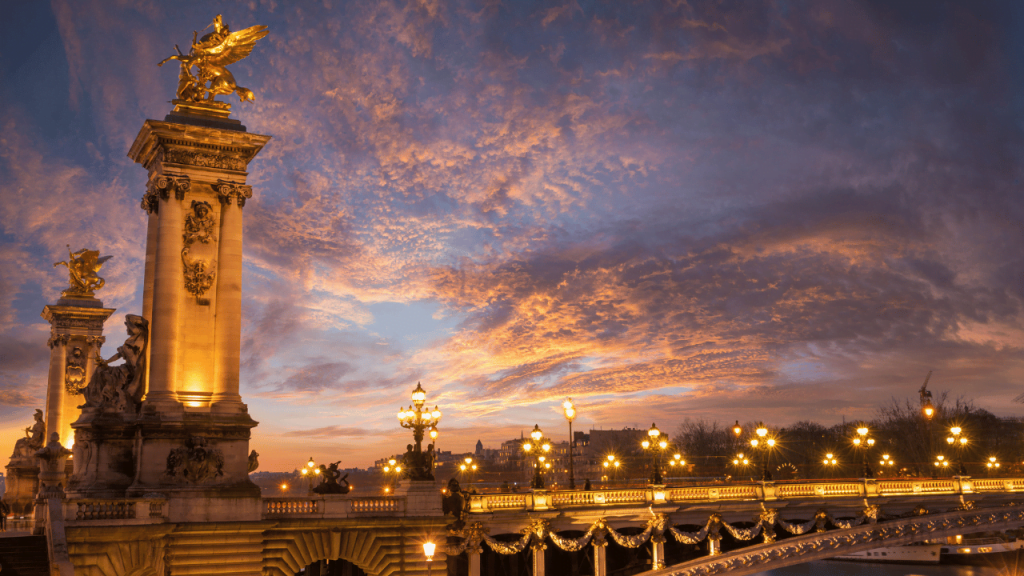 Iconic Romance: Paris is known as the "City of Love" for a reason. The Eiffel Tower, an iconic symbol of romance, is even more breathtaking when seen in person. As it sparkles with thousands of lights at night, take a leisurely stroll along the Seine River with your beloved, and let the shimmering waters serenade your hearts.
Charming Cafes: Paris is dotted with charming cafes where you can share croissants and café au lait while people-watching. Montmartre, with its artistic flair, beckons lovers with its quaint streets and intimate atmosphere. Enjoy a passionate embrace at the top of the Sacré-Cœur Basilica, where the city spreads beneath you like a vast tapestry.
Romantic Neighborhoods: Le Marais and Saint-Germain-des-Prés are two neighborhoods that exude romantic charm. Le Marais is rich in history and artistic energy, with hidden courtyards and art galleries. Saint-Germain-des-Prés, on the other hand, is a haven for intellectuals and lovers, with its bookshops, jazz bars, and cozy bistros.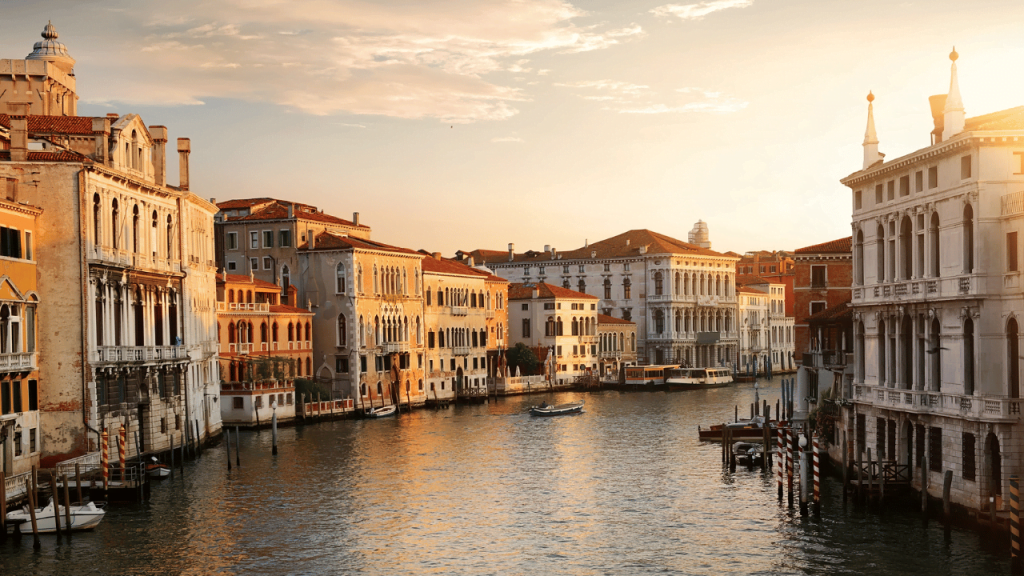 Gondola Rides: Venice's canals are a realm of enchantment where gondolas glide gently under bridges, and the reflection of centuries-old buildings dance on the water's surface. Share a private gondola ride with your partner, and let the soothing lull of the water transport you into a world of serenity.
St. Mark's Square and the Rialto Bridge: St. Mark's Square, mesmerizing architecture and the enchanting Basilica di San Marco, is perfect for a romantic stroll. Cross the Rialto Bridge, one of Venice's most iconic landmarks, and explore the bustling market.
Hidden Alleys and Cicchetti: Venice's hidden alleyways are ideal for wandering hand in hand, discovering charming courtyards and local artisans. Embrace the Venetian tradition of cicchetti, savoring small, delectable dishes at local bacari (wine bars). It's a chance to indulge in the flavors of Venice while experiencing the city's intimate side.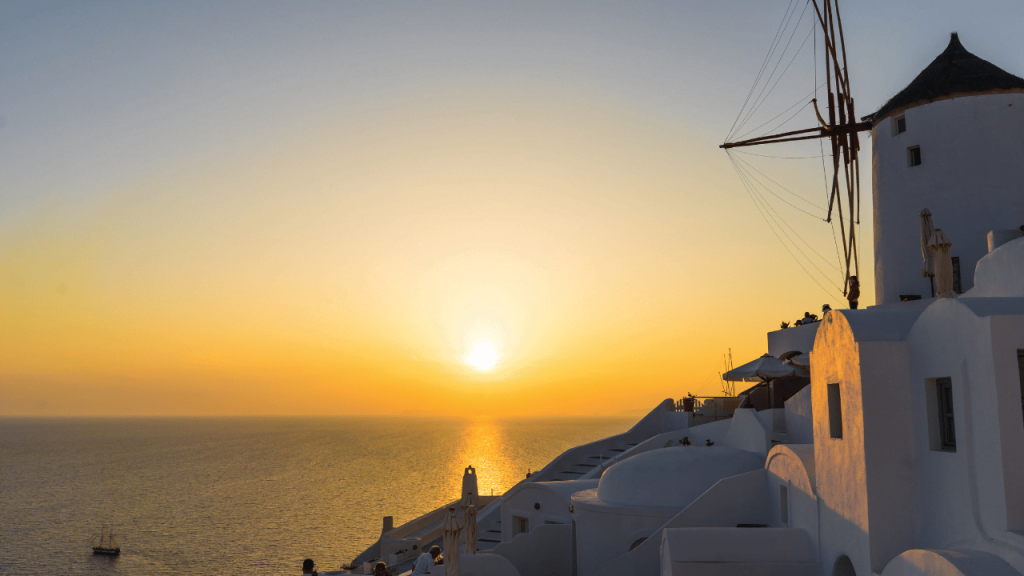 Sunset Magic: Santorini is renowned for its sunsets, and they are nothing short of magical. As the sun dips below the horizon, the sky erupts with hues of orange, pink, and purple. Find a secluded spot with your partner to watch this natural masterpiece unfold.
Cliffside Romance: Choose accommodation in one of Santorini's cliffside hotels, complete with private infinity pools and panoramic views of the Aegean Sea. Relax in the cool waters, hand in hand, and feel the world disappear around you.
Oia's Enchantment: Oia, a village on Santorini's northern tip, is a postcard-perfect destination. Meander through narrow streets adorned with brilliant bougainvillea and indulge in quaint boutiques. As the day ends, dine in a charming cliffside restaurant while the setting sun bathes the sea in warm, golden light.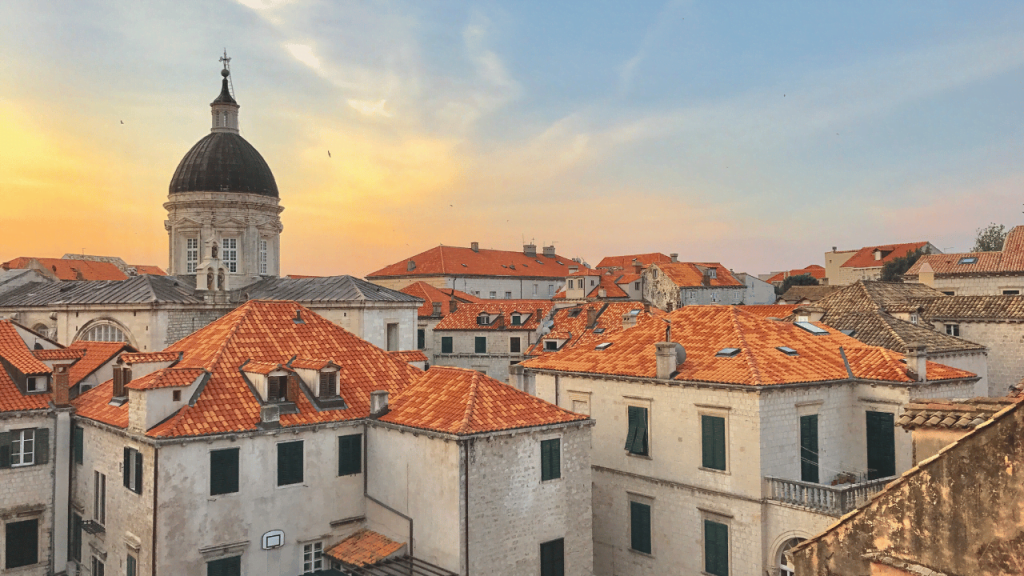 Historic City Walls: Dubrovnik's city walls, which have stood for centuries, offer a mesmerizing view of the city's terracotta rooftops and the azure Adriatic Sea. Stroll along these walls with your love, hand in hand, and let the rich history of the city enchant you.
Lokrum Island Escape: Take a short boat ride to Lokrum Island, a peaceful retreat known for its lush botanical gardens and secluded beaches. Explore the island's historic monastery, soak up the tranquility, and share a picnic on the shoreline.
Local Flavors: Croatian cuisine, particularly its seafood, is delectable. Savor local seafood dishes and pair them with Croatian wines. Don't forget to try oysters fresh from the Adriatic, a local specialty.
Flamenco and Fiery Passion: Seville is the birthplace of Flamenco, a passionate and captivating art form. Attend a Flamenco performance with your partner and let the rhythms and movements stir your hearts. The emotional intensity of the performers is palpable and will undoubtedly ignite your own passion.
Architectural Marvels: Explore the Alcazar of Seville, a UNESCO World Heritage Site, and the awe-inspiring Plaza de España. These architectural marvels provide a backdrop for lovers to wander hand in hand, taking in the exquisite details of their surroundings.
Barrio Santa Cruz's Charms: The Barrio Santa Cruz neighborhood, with its winding streets, hidden plazas, and quaint squares, is a romantic oasis within the city. Discover hidden courtyards and enjoy tapas at local restaurants, immersing yourself in the authentic flavors of Spain.
These enchanting destinations are waiting to witness your love story. As you explore these romantic getaways, let the unique charm and intimate moments you experience with your partner become cherished memories. Whether you're planning a honeymoon, celebrating an anniversary, or simply seeking a romantic escape, these cities offer the perfect setting for your love story. So, seize the opportunity to create a tapestry of love in these captivating places, where romance thrives in every corner.