Prepare to embark on an extraordinary journey to a city where history weaves its tales into the very cobblestones beneath your feet, where culture comes alive in a vibrant tapestry of festivals and art, and where natural beauty unfolds around every corner. Edinburgh, Scotland's captivating capital, is not just a destination; it's an enchanting realm waiting to be explored.
And don't forget to click the play button while reading this blog post: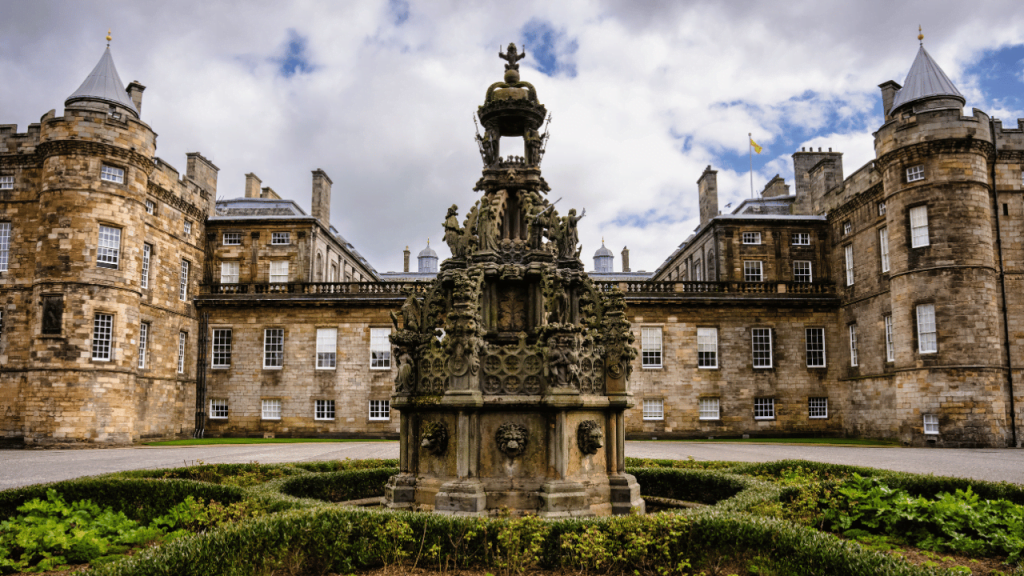 Edinburgh Castle: This towering fortress is not only the most iconic symbol of the city but also one of the most historically significant castles in the world. Perched on Castle Rock, an ancient volcanic formation, it has witnessed over a thousand years of history. While exploring the castle, you can walk through its various sections, including the Crown Room, where you'll find the Crown Jewels of Scotland, and the Stone of Destiny, used in the coronation of Scottish and English monarchs. The views from the castle's esplanade, stretching over the city and across the Firth of Forth, are nothing short of spectacular. Don't miss the daily firing of the One O'Clock Gun, a tradition that dates back to 1861.
Holyrood Palace: The official residence of the British monarch in Scotland, Holyrood Palace offers a unique glimpse into royal life. The palace's history spans from the 12th century to the present day. You can explore the lavishly decorated State Apartments, which are still used for various state functions. Don't forget to stroll through the adjacent Holyrood Park, a sprawling natural oasis featuring the remarkable ruins of Holyrood Abbey, a 12th-century monastery.
The Royal Mile: This historic street, aptly named because it's approximately one Scots mile long, stretches from the Castle to Holyrood Palace. As you wander down the Royal Mile, you'll be immersed in Edinburgh's history and culture. The street is lined with intriguing shops selling Scottish souvenirs, charming traditional pubs like The Scotch Whisky Experience, and museums that offer insight into the city's past, including the Museum of Edinburgh and the Museum of Childhood. One notable attraction along the Royal Mile is the John Knox House, which was home to the Protestant Reformer John Knox in the 16th century.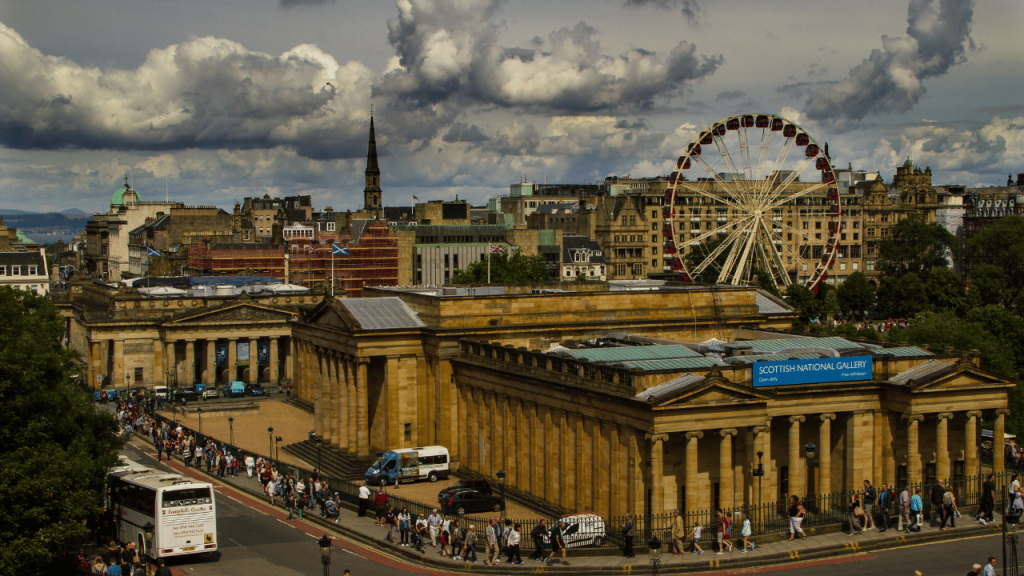 National Museum of Scotland: The National Museum of Scotland is a cultural treasure trove. Housed in a stunning, modern building that beautifully complements the city's historic architecture, the museum's vast collection spans the realms of science, technology, art, and culture. You can explore exhibits on everything from Scottish history and inventions to ancient Egyptian artifacts and Asian art. The museum is both educational and entertaining, making it an excellent destination for visitors of all ages.
Scottish National Gallery: If you have an appreciation for fine art, the Scottish National Gallery is a must-visit. It's home to a remarkable collection of European and Scottish paintings, encompassing various periods and styles. You can admire works by world-renowned artists like J.M.W. Turner, Vincent van Gogh, and Sir Henry Raeburn. The gallery provides an opportunity to explore the evolution of art over the centuries and is a delightful escape for art lovers.
These historical gems in Edinburgh are just the beginning of your journey through this fascinating city. They offer glimpses into its rich and diverse heritage, setting the stage for further exploration of its natural beauty, culinary delights, and hidden gems. Edinburgh truly is a city where the past and present coexist in harmony, offering visitors an unforgettable experience.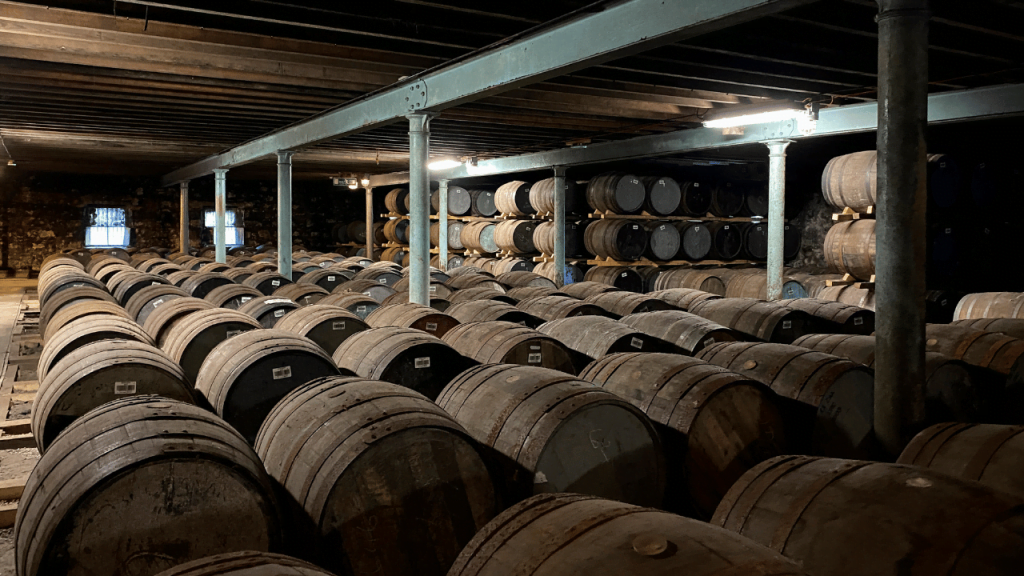 Scotland is renowned worldwide for its whisky, often referred to as "Scotch." Edinburgh offers a perfect gateway to explore this iconic aspect of Scottish culture. Whisky tasting experiences in the city allow you to savor the flavors and heritage of this beloved spirit. Here's a closer look at what you can expect:
Scotch Whisky Experience: Located on the Royal Mile, the Scotch Whisky Experience is a must-visit attraction for whisky enthusiasts and novices alike. This immersive tour provides an interactive journey through the whisky-making process, starting with the sourcing of the raw ingredients and ending with a tasting session. You'll explore a replica distillery, learn about the different whisky-producing regions of Scotland, and even ride a whisky barrel through a simulated distillation process. The experience concludes with a tasting of several Scotch whisky varieties, helping you appreciate the diverse flavors, aromas, and characteristics that make Scotch whisky so special.
The Balmoral Whisky Bar: The Balmoral Hotel, one of Edinburgh's most prestigious hotels, boasts the Balmoral Whisky Bar, a refined establishment known for its extensive whisky collection. Whether you're a whisky connoisseur or a newcomer to the world of Scotch, the bar offers an impressive selection of whiskies from various distilleries and regions. The knowledgeable staff can guide you through the menu, helping you select whiskies that match your taste preferences. Sip your chosen dram in a sophisticated and cozy atmosphere, and perhaps pair it with traditional Scottish fare.
Local Distillery Tours: Edinburgh is conveniently located near some of Scotland's famous whisky-producing regions, making it a great base for exploring distilleries. While not in the city center, you can venture to nearby regions like the Lowlands or Speyside to visit renowned distilleries such as Glenkinchie or Glenfiddich. Many distilleries offer guided tours, where you can witness the whisky-making process firsthand, from mashing and fermenting to distillation and aging. Of course, each tour usually ends with a tasting session, where you can sample the distillery's signature Scotch.
Whisky Shops and Whisky Bars: Edinburgh is dotted with whisky shops and bars, making it easy to explore the world of Scotch whisky on your own. You can visit specialty shops like The Scotch Whisky Experience's own whisky shop, Royal Mile Whiskies, or Cadenhead's Whisky Shop to purchase bottles or seek recommendations. Many bars, beyond the Balmoral Whisky Bar, also offer extensive whisky selections, giving you a chance to try different brands, ages, and types.
Whisky tasting in Edinburgh is a journey into the heart of Scotland's liquid history. The diversity of Scotch whisky, shaped by centuries of tradition and craftsmanship, is an experience not to be missed. Whether you opt for a guided whisky tour, an interactive tasting experience, or simply enjoy a dram in one of Edinburgh's charming bars, it's an opportunity to savor one of Scotland's most cherished cultural treasures. So, raise your glass and toast to the rich and flavorful world of Scotch whisky. Slàinte mhath (Good health)!
Additional Tip: Don't forget to sip responsibly, especially if you plan to explore multiple distilleries or bars in a single day. Whisky tasting is an experience to be savored, and it's best enjoyed in moderation to fully appreciate the flavors and aromas.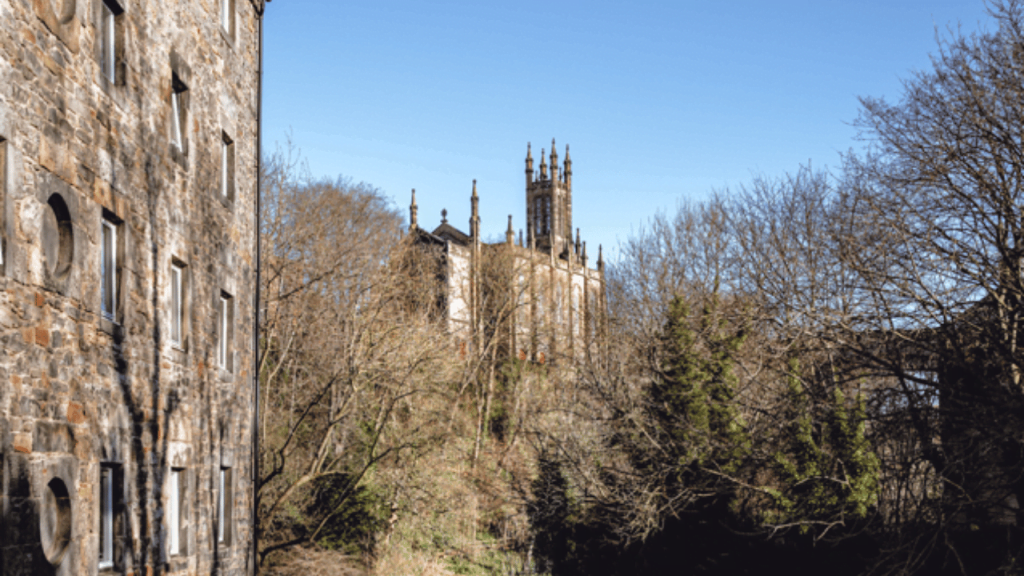 While Edinburgh is known for its iconic landmarks and cultural events, the city also harbors a collection of hidden treasures waiting to be discovered by those who venture off the beaten path:
Dean Village: Just a short walk from the city center, Dean Village feels like a world apart. This picturesque, former milling village is tucked away in a leafy dell along the Water of Leith. Its cobbled streets and charming, well-preserved 19th-century buildings create a timeless atmosphere. Strolling along the riverside path offers a tranquil escape from the city's hustle and bustle. Don't forget to explore the nearby Dean Gardens, which are perfect for a leisurely picnic.
Victoria Street: If you're a fan of vibrant and charming architecture, make your way to Victoria Street. This curving, colorful street is home to a collection of independent boutiques, quirky shops, and unique cafés. Its whimsical and vibrant facades, along with colorful shopfronts, make it a picturesque location for both shopping and photography. Victoria Street's layout and architecture have even drawn comparisons to the design of Diagon Alley from the Harry Potter series.
Dr. Neil's Garden: Tucked away on the peaceful Duddingston Loch, Dr. Neil's Garden is a true hidden gem for nature enthusiasts. This tranquil oasis is often overlooked by tourists but cherished by locals. The garden boasts a diverse collection of plants, beautiful floral displays, and serene walking paths. It's a place to escape the city's hustle and enjoy the calming presence of nature. Don't miss the stunning views of Arthur's Seat and the lake from the garden's well-positioned benches.
The Writers' Museum: Situated at the top of the Royal Mile, the Writers' Museum is an understated gem that celebrates Scotland's literary heritage. It's dedicated to the lives and works of three of Scotland's most famous writers: Robert Burns, Sir Walter Scott, and Robert Louis Stevenson. The museum features manuscripts, books, and personal belongings of these literary giants. It's an intimate space that provides insights into the creative minds that have shaped Scotland's literary tradition.
These hidden gems in Edinburgh offer an opportunity to escape the crowds and experience the city from a unique perspective. They reveal the quieter, more intimate side of Edinburgh, showcasing its historic, architectural, and natural charm. While exploring the well-known attractions is essential, don't forget to set aside time for these lesser-visited treasures to get a deeper sense of the city's character and history. Edinburgh's hidden gems are the perfect complement to your travel adventure, offering an alternative narrative of this enchanting city.
Edinburgh is a city of contrasts, where ancient history meets modern culture, and natural beauty coexists with urban charm. It's a destination that appeals to all types of travelers, whether you're seeking history, culture, or simply the chance to immerse yourself in Scotland's unique ambiance. As you plan your journey to this captivating city, prepare to be enchanted by its myriad charms and experiences. Edinburgh awaits your exploration.
Are you ready to experience the magic of Edinburgh for yourself? Contact us, and let us help you plan your unforgettable journey to this Scottish gem.